"This is not a magical product. You need to understand the technology, so you can trust the process. It took me about 6 weeks to really see the results of hair reduction and slow growth. I am really happy with the results at week 11 now. Just trust the process and results will prevail!"

Liz Zheng

"I am so happy to have found Shero through Bay! I used to see ads for IPL hair removals and thought they are too good to be true! I used it on my upper lips and noticed it's already stop growing, and its been just 2 and half weeks in!"

Jeanie Ming

"This SHERO product is AMAZING. Like it's a miracle. More people should know about it!! It's honestly so effective...makes me wonder why I spent all that money previously on clinic lasers 😅😭"

Monisha

"I'm sooo happy! I haven't shave for more than 3 months! Occasionaly, a few strands will grow here and there. Then I will try to focus on those parts more. I am very very happy with my underarm results! Cant wait to achieve the same with my stubborn leg hair."

Jass Lin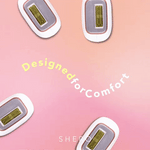 What is the new feature?
Advance Cooling Technology
The Shero team discovered that some people could not take higher settings on sensitive body parts, such as the underarm and bikini area as it feels hot on their skin due to darker pigmentation. Those areas tend to have thicker hair that require higher output to be effective. Hence, the installation of cooling plate acts as an ice compression after each flash. This makes it possible to use higher settings to target the most stubborn hair follicles and ensuring you make the most out of each flashes.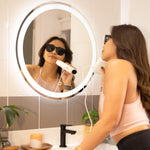 Precise and Gentle on your skin

Painless: No more painful waxing anxiety or overpaying for salon lasers. Your hair removal experience with Shero will now be a rather enjoyable experience.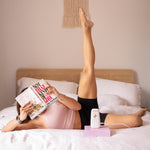 Convenient and Privacy

Effortless procedure: Our permanent hair removal devices are designed to be user friendly, where it does not require professional guidance.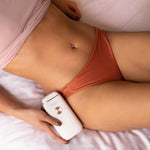 Anywhere and Everywhere

No ingrown hairs: Using C-IPL hair removal technology reduces the risk of ingrown hairs that is associated with other methods like shaving and waxing.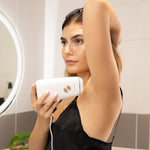 Safe and Cost Effective

One time purchase: With 999,999 flashes, our Shero permanent hair removal device can treat any body part, lasting over 5 years worth of flashes.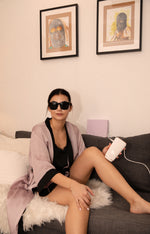 What is IPL Permanent Hair Removal?
Calibrated - Intense Pulsed Light
IPL stands for Intense Pulsed Light . In contrary to laser hair removal, IPL hair removal technology uses a broader spectrum of light with multiple wavelengths that have more unfocused energy around the hair and skin area.
The difference between laser and IPL hair removal is that laser utilises the single spectrum light, while IPL uses multi-spectrum lights. This means that IPL energy is much weaker, therefore it's safer for our skin and at-home hair removal usage. Our Shero C-IPL (Calibrated Intense Pulsed Light) Permanent Hair Removal device applies gentle pulses of light into the hair root, causing the hair to go into its resting phase. The hair in that area falls out, and gradually, your body grows less hair in that area, allowing you to permanently remove unwanted hair in your comfy home. Learn more on why our Shero C-IPL Permanent Hair Removal device may be good for you.
Learn more